You've taken the steps to implement a marketing plan. Is it working? Are you tracking your results? To be effective, you have to!
True, it's not always easy to tell which avenues of your marketing efforts are bearing fruit, but that doesn't mean you shouldn't try, right? If you're spending money on brochures or print ads in newspapers or magazines, you need to know whether you're reaching your target audience. If you're spending time blogging, Tweeting or posting updates to Facebook are those efforts bringing you any new clients?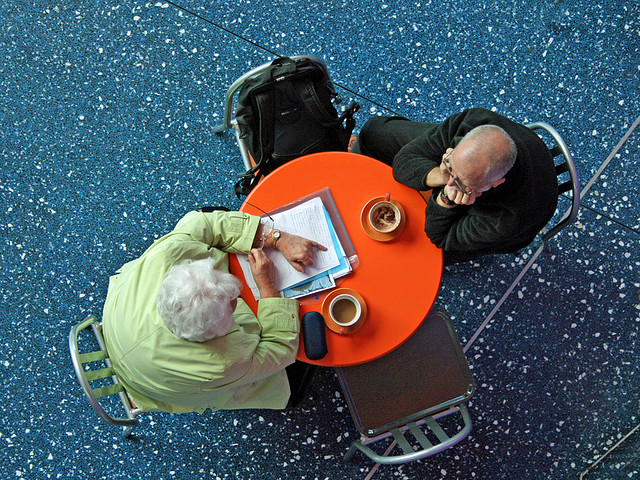 We do know that if you develop a strategy to draw in a wide range of regular readers to your blog, your Twitter account and your Facebook Fan page. You have to give 'em what they want. Offer them interesting information, start a conversation by soliciting answers to questions you post and try to have your blog posts be the type that invite discussion and comments.
Here are our thoughts on ways to effectively spread the word about your business and what you offer:
Facebook – Your Fan page numbers can tell you almost immediately whether your message is getting out there. You can also tell by the comments you receive whether your message is sparking interest and conversation.
Twitter – You can easily find "followers" by "following" people whose interests and information mirror your own. You can also check out trending topics to see what is hot right now. We suggest you search topics of interest – such as book reviews. Go to the search feature and type in #bookreviews and see what your search returns and how many Tweets have been posted. There isn't really anything wrong with writing on trending topics, though, just remember that unless you write something original your Tweet may get lost in the pack.
Utilize social bookmark site – Sites like

StumbleUpon

or Digg offer measurements of your online interactions. Click on favorites for items you've posted and get a count on how many readers have "stumbled" into your link. You can also use bit.ly to shorten links you post and then track back to your account as to how many individuals have clicked your shortened link.
Blog – if you have a blog it's likely that your hosting company offers analytics. You can also do a search on your company, the posts you've written and the topics you've covered. See where you come up on a Google search – at the top? You're writing about topics that readers are interested in.
Here are a few more tips on how to track marketing efforts:
Set up a marketing calendar – use the calendar either inter-office or set up a Google calendar that can be shared by off-site employees. Update the calendar when you add a new marketing activity. See if there are any spikes in activity once you launch a new effort.
How are calls/e-mails or incoming contacts handled – when are they responded to? Do you have a method to ask all callers and email-ers how they heard about you? If no, why not?
Use the information gathered – If you've gone to the trouble to track the, you need to make certain your marketing dollars are being spent wisely by tracking its effectiveness.
You can track your on hold messaging results by including information about a slow moving product. Messages on hold are a valuable and inexpensive way to market your business.
Marketing, and tracking your efforts, might sound like a full-time job but done right it can certainly help take your business from little-known to well-known!